2022 Hyundai Ioniq 5 for Sale in Fairfield, CT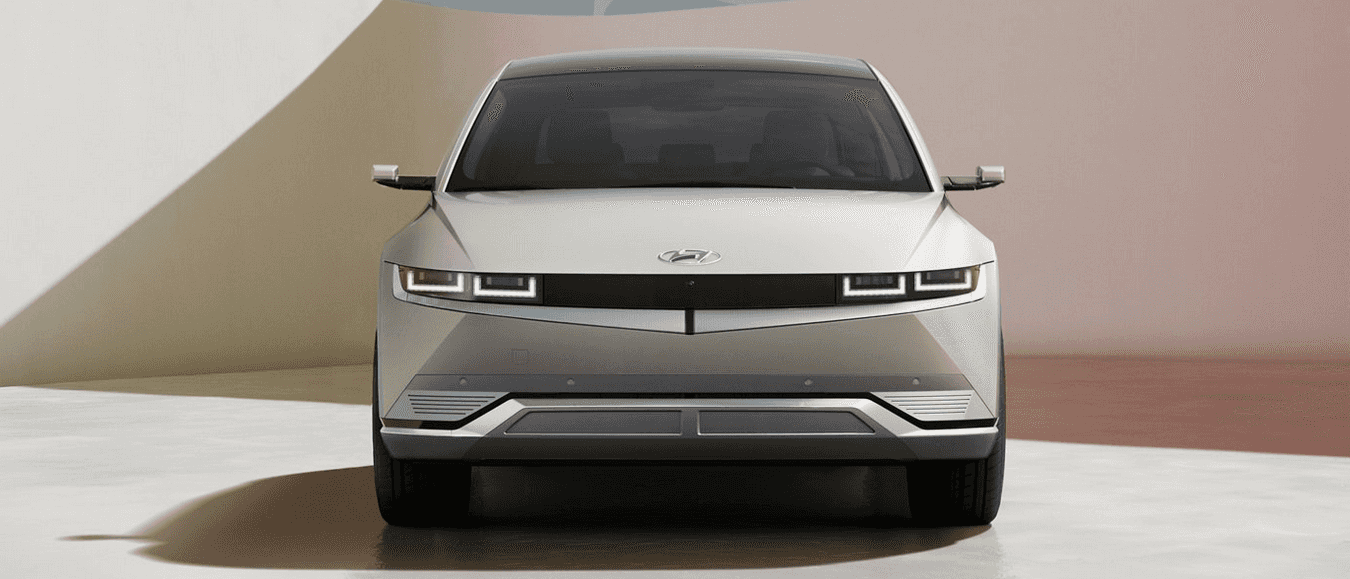 Overview
The age of the electric vehicle is well underway, and the Hyundai Motor Company is a critical part of that. With eleven electrified (all-electric, hybrid, or plug-in hybrid) 2022 models, they're clearly committed to a future that embraces fuel efficiency and advanced technology in general. The Ioniq nameplate came to be in 2017 with the release of a traditional gas-electric hybrid and a fully electric car. The plug-in hybrid (PHEV) came out the following year. The upcoming Ioniq 5 takes things further, as we'll explain on this page, and it represents Hyundai's launch of the Ioniq sub-brand of vehicles. This compact electric crossover is getting lots of attention ahead of its release, not just because it promises as much as 300 miles of range, but also because of its other impressive technologies and attributes.
Powertrain and Range
Ioniq 5 buyers will have a few choices; there are rear-wheel-drive and all-wheel-drive versions, and two different sizes of battery pack: 58 kWh and 72.6 kWh. RWD Ioniq 5s get a motor on the rear axle and have an output of 225 hp and 258 lb.-ft. of torque. AWD versions get a motor for each axle and produce 320 hp and 446 lb.-ft. of torque – an unexpected amount of power for an electric crossover.
Charging is swift with the standard ultra-fast charger, which needs only 18 minutes to provide 80 percent of the battery capacity. If you need just a little more range to reach your destination, the fast charger will add 60 miles' worth of power in merely 5 minutes. This EV is also versatile in a novel way: its two-way onboard charger can be used to power electronics, small appliances, or other devices.
Design and Features
It only makes sense that a state-of-the-art vehicle like the 2022 Ioniq 5 would have ultra-modern looks to match. It's minimalist and futuristic at the same time, with pixel-esque exterior lighting, sleek door handles that are flush with the panel for top aerodynamics, and a unique clamshell-style hood. It's also the first Hyundai to get 20-inch wheels, plus it has the longest wheelbase in the lineup. The EV platform developed for the Ioniq 5 allows for almost cavernous space in the cabin, meaning that its occupants will be comfortable and have ample room for whatever they'd like to take along. In keeping with the eco-friendly approach, Hyundai has used a significant amount of recycled plastic and as much natural wool as possible in the interior.
Technology is on full display in the Ioniq 5. Both the digital gauge cluster and the infotainment system will have 12.3-inch screens, and the wireless charge pad is located on the center console so that passengers in both rows can easily reach it. But the biggest newsmaker is the head-up display with augmented reality mode. This feature displays useful information, including turn-by-turn navigation guidance and driver-assist data, on the windshield. The display is designed to position the information where it can be absorbed by the driver without distracting their eyes from the road ahead.
Advanced Safety Technology
Hyundai has made some improvements to its SmartSense bundle of active safety technologies, and that version will be on the Ioniq 5. The features will include adaptive cruise control, automatic high beams, forward collision-avoidance assist, blind-spot collision-avoidance assist, rear cross-traffic collision-avoidance assist, lane keeping assist, lane following assist, a blind-spot view monitor, a surround-view monitor, safe exit assist, rear occupant alert, speed limit assist, driver attention warning, and Remote Smart Parking Assist
More Safety Features
Hyundai is also introducing Highway Driving Assist 2 on the Ioniq 5. Working with adaptive cruise control and lane following assist, Highway Driving Assist 2 maintains a centered position in the lane while preserving a safe following distance from the vehicle ahead. It can even automatically move the vehicle to the corresponding lane when the driver activates the turn signal