2021 Hyundai Santa Fe vs. Competitors for Sale in Fairfield, CT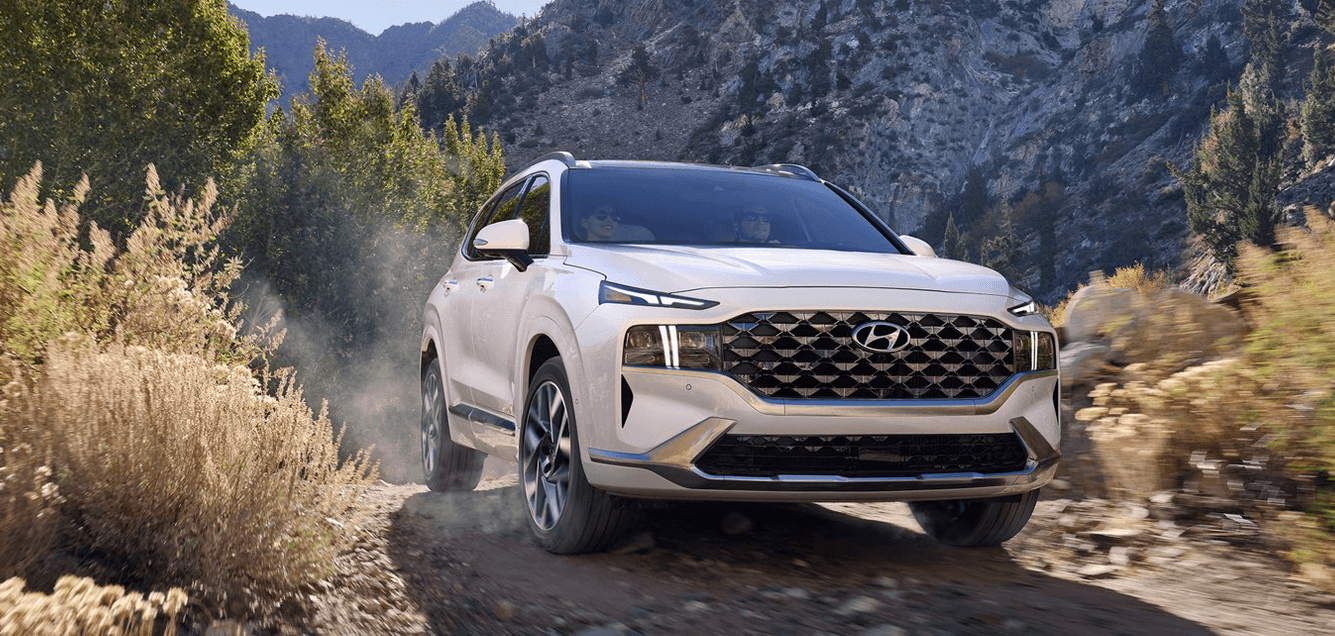 Overview
The stiff competition in the auto industry is a good thing: it keeps manufacturers on top of their game while also keeping pricing in check. That said, the sheer number of choices – especially when it comes to crossovers and SUVs – can make it challenging for anyone whose mind isn't 100 percent made up. While there are plenty of stellar automakers out there, it's hard to beat Hyundai's trifecta of reliability, industry-leading warranty coverage, and value for the money. If you're planning to buy a crossover, the majorly refreshed 2021 Hyundai Santa Fe is a great option, especially when it's equipped with all-wheel drive. Although it goes up against rivals like the Subaru Forester, Honda CR-V, Nissan Rogue, Toyota RAV4, Chevrolet Equinox, Ford Escape, Mazda CX-5, and Kia Sportage, it stands out in quite a few meaningful ways.
---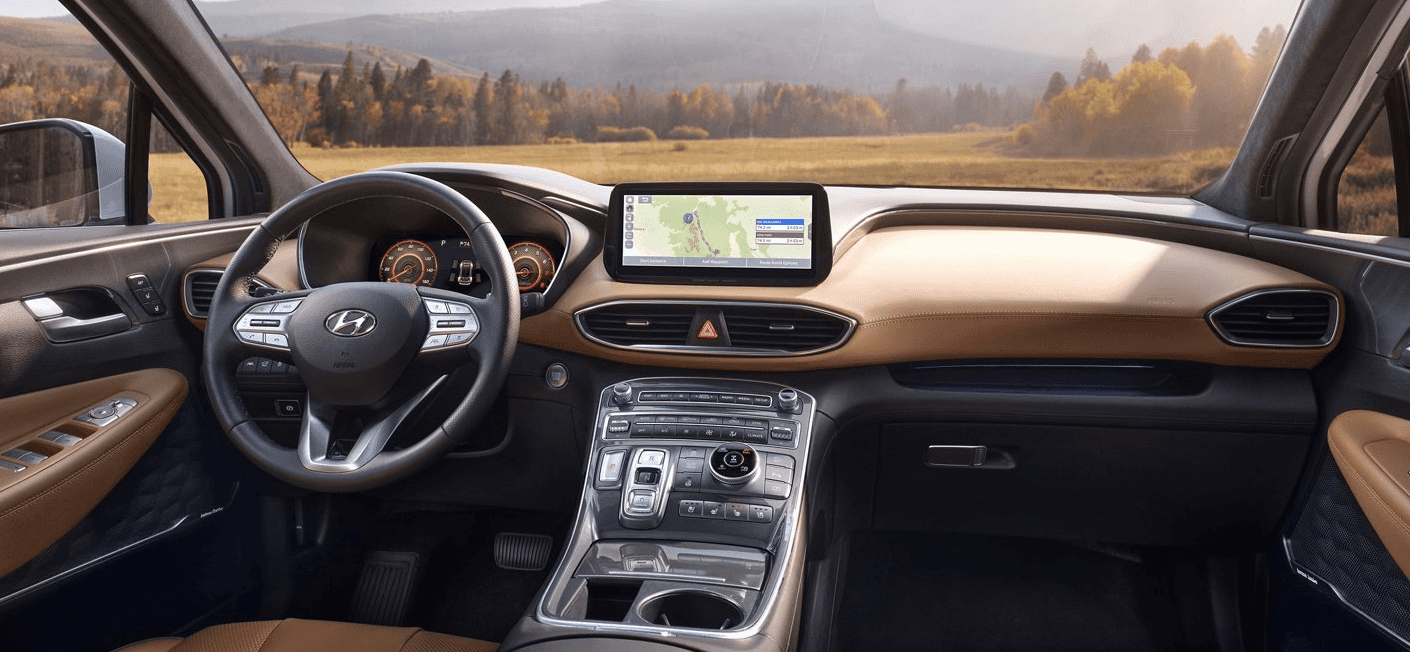 Warranties and Convenience
The Hyundai Santa Fe has the advantage over its competitors with regard to its generous coverage, which includes basic and powertrain warranties for 5 years/60,000 miles and 10 years/100,000 miles, respectively. Most of the models in this comparison only get 3-year/36,000-mile basic and 5-year/60,000-mile powertrain warranties. While the Sportage offers the same basic and powertrain warranties as the '21 Santa Fe, the difference is that Hyundai includes 3 years/36,000 miles of complimentary scheduled maintenance. This covers routine services like oil and filter changes, tire rotations, and multipoint inspections. The RAV4 and Equinox are the only other models to come with complimentary maintenance, but the RAV4's expires after 2 years/25,000 miles, and the Equinox's is only good for the first visit.
---
Power and Performance
The 2021 Santa Fe's standard 2.5-liter four-cylinder engine makes 191 hp and is more powerful than the bulk of its contenders, like the Forester (182 hp), CR-V (190 hp), Rogue (181 hp), Equinox (170 hp), Escape (181 hp), CX-5 (187 hp), and Sportage (181 hp). Not only that, it qualifies for a turbocharged 2.5-liter four-cylinder engine that produces 281 hp and 311 lb.-ft. of torque. The only other models in this comparison that offer an engine upgrade are the Escape, CX-5, and Sportage, but their options are not as strong. The Escape's available engine makes 250 hp and 280 lb.-ft. of torque, and the Sportage's puts out 240 hp and 260 lb.-ft. of torque. The Mazda the CX-5's top engine offers the least power of this bunch: 227 hp and 250 lb.-ft. of torque.
The Santa Fe also stands out in its class with a maximum towing capacity of 3,500 pounds. The Forester, CR-V, RAV4, and Equinox can't tow more than 1,500 lb., and the CX-5's and Sportage's maximum towing capacities cap at 2,000 lb. The only competing model that has the same peak towing capacity as the Santa Fe is the Escape, when it's equipped with its optional 2.0-liter engine.
---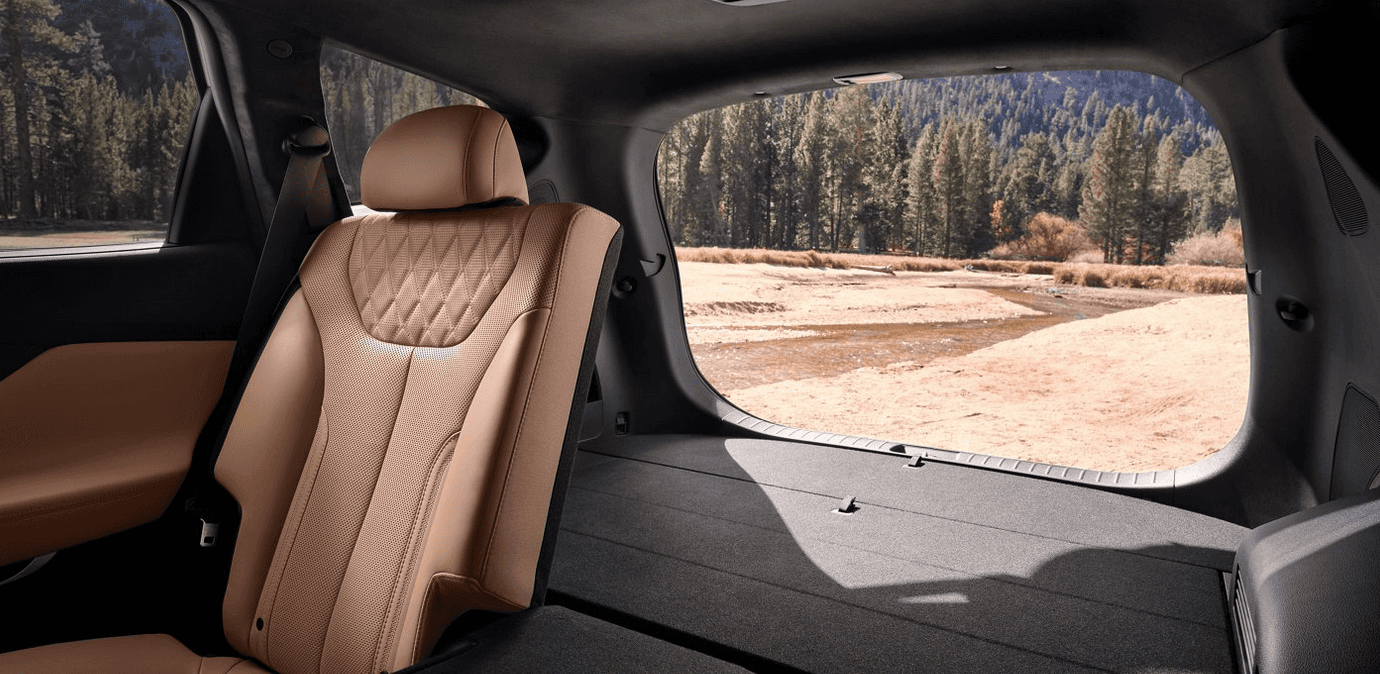 Spaciousness and Amenities
The 2021 Hyundai Santa Fe has one of the largest cargo areas in the bunch. Its total capacity of 72.1 cubic feet beats the Forester (69.2 cu. ft.), RAV4 (69.8 cu. ft.), Equinox (63.9 cu. ft.), Escape (65.4 cu. ft.), CX-5 (59.6 cu. ft.) and Sportage (60.1 cu. ft.). The CR-V (75.8 cu. ft.) and Rogue (72.9 cu. ft.) are the only models to outdo the Santa Fe in this department. Plus, the 2021 Santa Fe comes with Digital Key, a convenient keyless entry system that uses Near Field Communication (NFC) technology to lock, unlock, and start the car directly from a user's smartphone.
To top it off, the '21 Santa Fe has an available infotainment system with a 10.25-inch touchscreen, and there's an optional 12.3-inch digital gauge cluster as well. The CX-5 also offers a 10.25-inch touchscreen, and Ford makes a 12.3-inch digital gauge cluster available for the Escape. All of the other model's optional infotainment systems and gauge clusters are smaller than the Santa Fe's.